On the 24-25th October, APPRAISE was fortunate to have the opportunity to share the projects' results at the Security Research Event (SRE) 2023. SRE is an annual event where industry, research, policymakers and practitioners in the security domain come together to discuss the state of play and current challenges for security research in Europe. With over 1000 registered attendees, the opportunity to reach such a wide range of stakeholders was an excellent chance to enagage new audiences and persepectives on our solutions as well as continue collaborations with many related projects.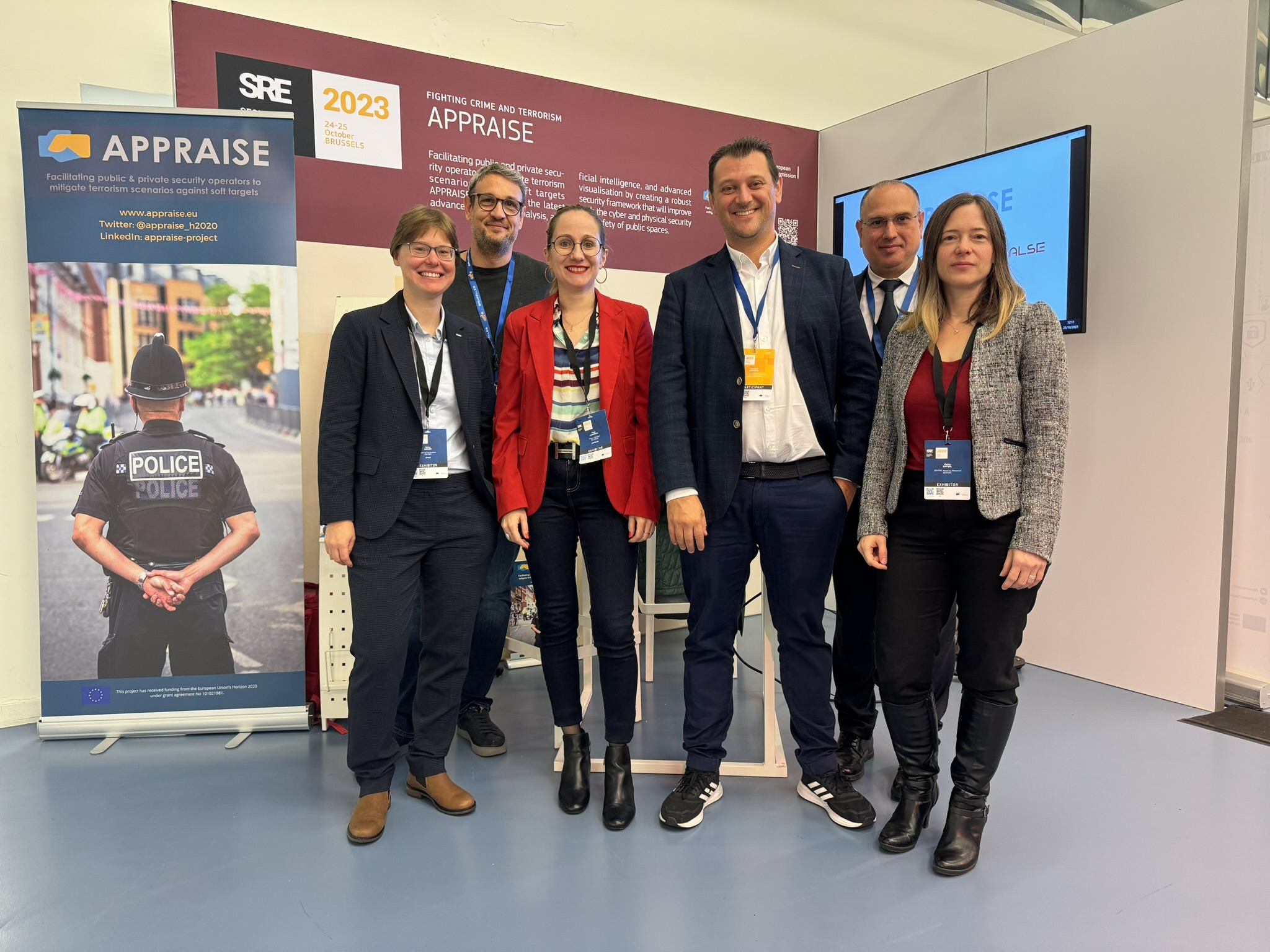 APPRAISE was one of more than 50 projects and organisations with an exhibitor booth at the event. Representatives from across the consortium were on hand to share the results of the project so far, with the booth set up to present the videos from the pilots so far and the overviews of the different tools created within APPRAISE.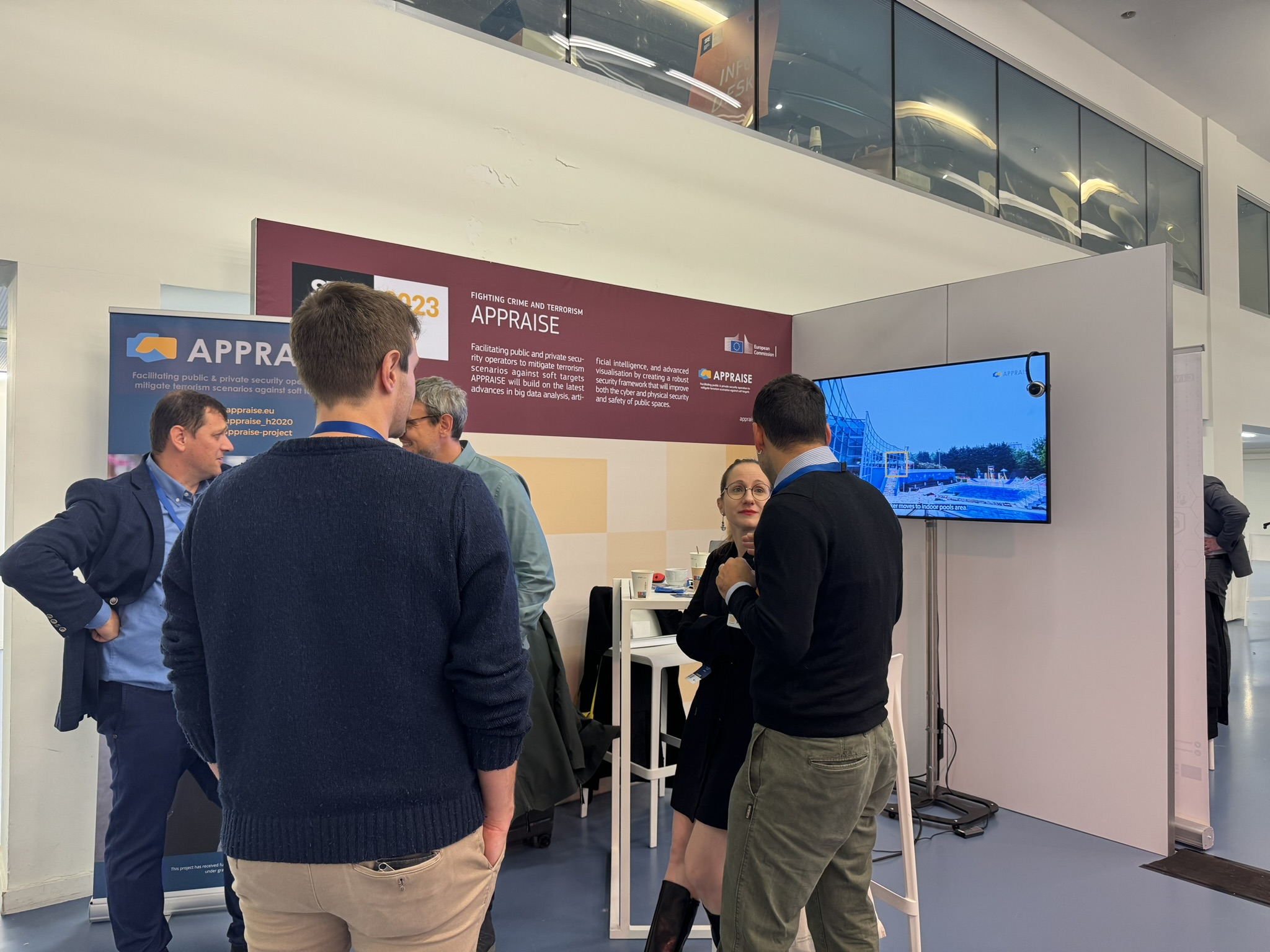 We are grateful to the European Commission and DG Home for hosting such a valuable event and to all of the attendees who engaged with the APPRAISE team to learn more about the project.