The APPRAISE Consortium successfully held its third pilot (pilot no. 4) on the 21st September, 2023. The event took place at the Gdansk International Fair – AMBEREXPO during the TRAKO fair.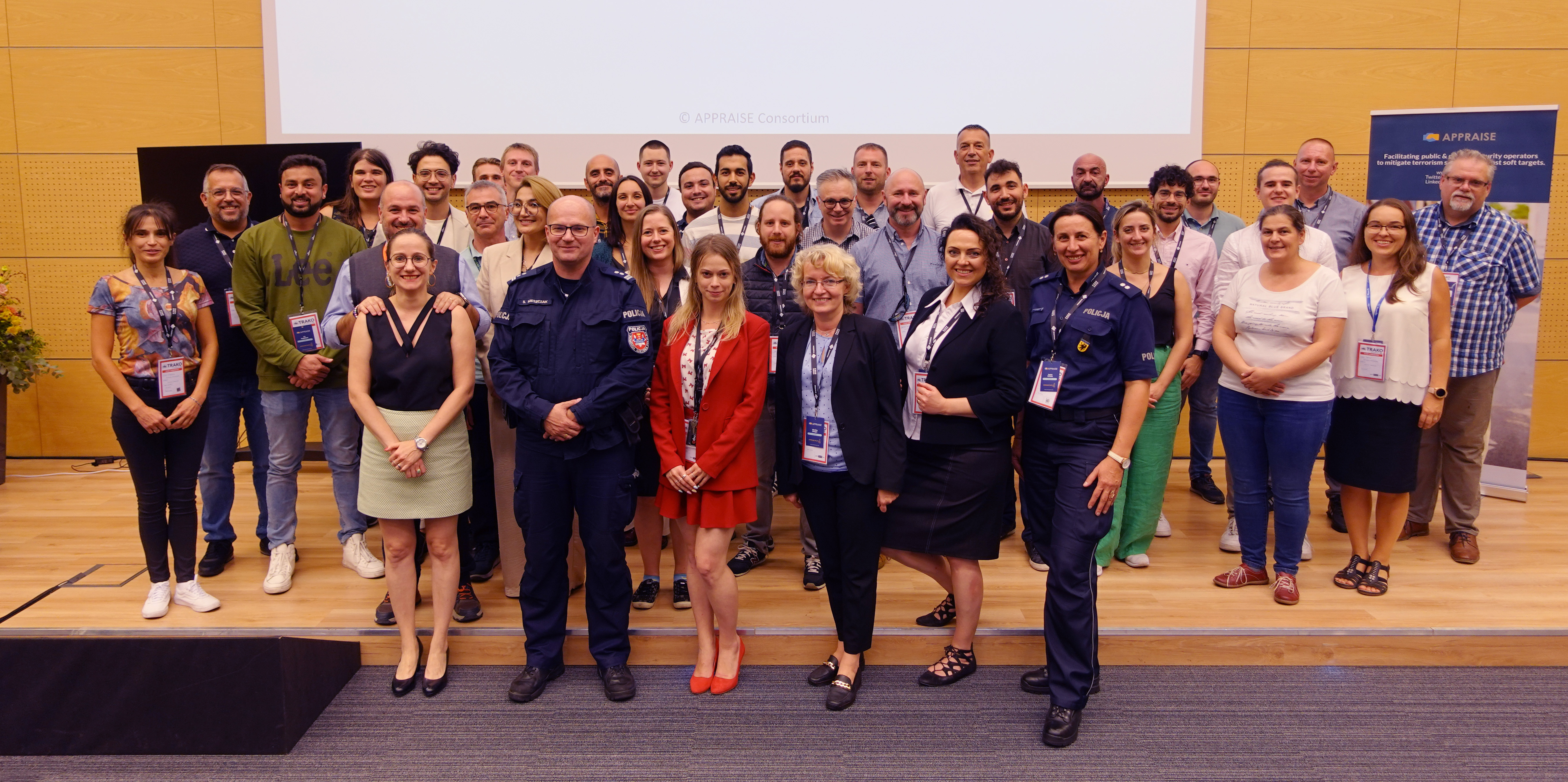 The pilot organisation was led by:
·       Polish Platform for Homeland Security
·       Gdansk International Fair
·       Provincial Police Headquarters in Gdańsk
The pilot concentrated on online content analysis, cyber-attack detection, real-time video analysis for the identification of weapons/objects and drone-based area surveillance. There were also elements of communication through a crowdsensing app that enabled attendees to inform security agents that a potentially dangerous event was taking place and to send instructions on evacuation to the crowd by security officers.
The pilot involved public and private security forces, and volunteers from the Naval Academy of the Heroes of Westerplatte, enabling us to demonstrate the APPRAISE tools to more than 20 stakeholders. The stakeholders had a chance to interact with the technological partners and ask questions related to each specific tool during an open carousel session. Outcome:
It was the first pilot that took place in a real environment during an ongoing event. This posed many challenges regarding the organisation and preparation of the pilot but at the same time gave the consortium a unique opportunity to test the APPRAISE solution in a real environment during the TRAKO fair. Pilot 4 proved that the technologies developed within APPRIASE work in real conditions during a public event which is what we aim to achieve. The exercise served also as a way to better cooperation between public and private security operators in the field of protection of public spaces in the event of attacks. The video of the pilot is available to watch now, with thanks to the Gdansk Police who provided the video footage.